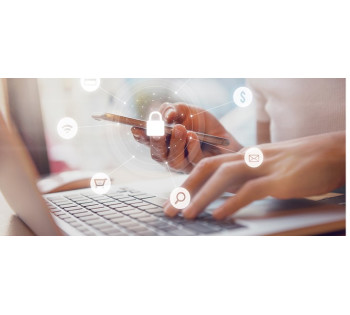 AuthPoint is an easy-to-use multi-factor authentication (MFA) service that helps companies keep their assets, information, and user identities secure. It closes a security gap that leaves companies vulnerable to breaches by adding a layer of security beyond just a username and password – without creating a disruptive user experience. AuthPoint's mobile app makes it easy to approve or deny login attempts with just a single touch.
Try it free for 30 days! https://www.watchguard.com/wgrd-products/evaluation
---
Features and Benefits
Push-Based Authentication
Secure authentication with one-touch approval. You see who's trying to authenticate, and where, and can block unauthorized access to your resources.
View All Features
QR Code-Based Authentication (Enables offline authentication)
Use your camera to read a unique, encrypted QR code with a challenge that can only be read with the app. The response is typed in, to finalize the authentication.
View All Features
Time-Based One-Time Password (OTP)
Retrieve your dynamic, time-based, one-time password as displayed, and enter it during login. Supports third-party tokens.
View All Features
DETAILS
Application Integration & Management
Service & Support
Version Compatibility
Resources
Please where we're going to have PDF and what not